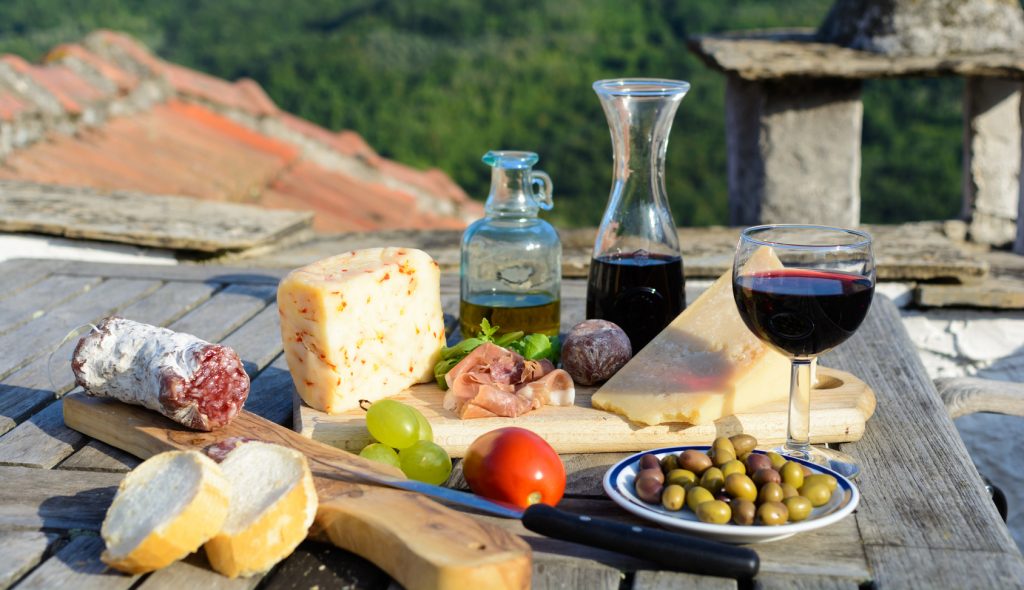 Liguria – Mediterranean cuisine at its best
You will find the best of everything, which is why the local cuisine is so outstanding. The basil grown in Liguria is known to be the best in the world and Ligurian olive oil (the "Taggiasca" variety) tops the list of the world's best olive oils. Both ingredients are vital when making the famous pesto sauce. The scent of basil, majoram, lemon balm, sage and rosemary fills the air and your taste buds will sense the close proximity to the Provence.
On the coast stretching from Albenga to Monte Carlo as well as the villages in the hinterland you will find a vast number of excellent restaurants of all price categories. Crunchy vegetables accompanied by the freshest of fish feature prominently on the menus and plenty of local and regional dishes only to be found in this area. Why not try "Coniglio in umido" – rabbit cooked in white wine and olive oil; "Mesciu" made with white beans and chickpeas, "Farinata" flat bread baked with pepper, rosemary and onions. There are plenty more local specialities such as "Pansoti", "Trofie", "Friscieu", "Focaccia" as well as sardines, anchovies, mackerels and shellfish freshly caught in the Gulf of Liguria. And to compliment the local food there are wines to be enjoyed from Cinqueterre or the lively Vermentino, Pigato, Sciacchetre or the balanced red grape "Rossese di Dolceacqua".